City Insight Houston: Agent Beginners Manual Part 1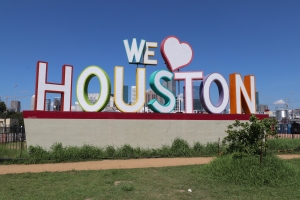 CITY INSIGHT HOUSTON   •   November 30, 2018
City Insight Houston Realty: Agents Beginner Manual Part 1
 We are here for you and will teach you everything we know. There is no unique order to follow in all these steps, your commitment and creativity are key when starting as a real estate agent. This is only one of the tools to assist you in. Stay proactive, interactive, and have fun!
Things agents need to do at the beginning:
Set up a HAR account

(about $400). It is based on a year to year basis, so depending on when in the year you sign up it can be a lower fee

Keep your branding in mind from the beginning while setting up. See examples from the office/agent sites and platforms.
Real Estate email account

(Free) Use Gmail.

Real Estate account for Instagram, Facebook, Reddit*(use fake emails only when you sign up), yelp, group forum pages, yellow pages, ect.

 

Add your HAR website and proper info to all social accounts (we also provide you the option of making your own unique website that's not HAR for a more personal and wider audience branding).
Get on Slack with the team.
Set up Mail Chimp campaigns.

 

Office Photo shoot.

 

Office visit intro class to go over all of the new agent information.

 

Download all apps list we have for you.

 

Go through our beginners courses.
Business cards.
Begin to build the right habits.
Attend Monday meetings for classes.

 

Find an area to farm based on the ratio of houses being sold around the area.
Set up google business account.
Make a website. A template is provided for you. All you need to do is purchase and keep up with your own domain and we will host it for you.

 
(Attach a List here available to print) 
Random Tip by Using HCAD for Public Records.
For example, you see a house with a listing that is about to expire. Using HCAD can help you find the information of the owner to contact them and let them know why their house has not sold and how your skills will help them sell their home if they renew their listing with you.
Money Making Goals and Steps Example: 
3 million in production = $100k >>>>>> therefore 14 Homes at $350K 
1 sale for 180 contacts, find out if they are interested. 
2520 people = 14 sales=>>>>>    7 contacts per day 
This can come from: 
Expired listings

 
Go to homes under construction and talk to the builder 

 
Cold call & door knocking

 
Social media

 
Follow ups
Look at the 100 ways to prospect list and attach here!    *******

 
Location to Farm:
Farming is focusing on one area and targeting that one area to become top of mind in the community. Target this area with physical posted ads, online marketing, and influencing activities. 
In HAR got to……. Then so and so….(udpate this with ruben)
Search the data base, GEO graphic farming. 
Aim for a Turnover ratio of 5-6% and begin with that area. 
Apartment Data 
As soon you have your license number you can sign up for Apartment Data for Free. Apartment Data has essential key tools that helps you build more business for clients that are looking to lease an apartment.
Use the Locator application to sign up. Response of acceptance will be the same day. As soon as you get your login info as Locator, log in and begin.
This platform helps to find apartments in all of Houston, Dallas, San Antonio, and Austin. This means that you can get clients and earn commissions from ALL four cities.
Play around with all the options and search methods. Notice some apartments have specials going on and you can use their advertising information to promote the apartment as well.
Always search for 50%+ commission. Although any commission is great, you will see that it's best for you to focus on properties that give 100%+
WebAds Manager helps you pre-make a post with all the details of the complex included, and with the link option to directly post on craigslist.
 Posting From Apartment Data to Craigslist 
Begin on Apartment Data and go to WedAds Manager.
Up to you how you search and in which areas.
Find an apartment that has a special going on (100%+) and click on it.
This will show you all the information on the apartment.
Save all the pictures they provide in a special folder since these will be the same pictures you will use for your postings.
On the right side you will see the "WebAd eBrochure" and below is a tab that says "Post an Ad." Click on it.
This will provide you with all the instructions on how to post directly on Craigslist from there. Follow those instructions and you are done!
Remember to use this same information to post on other sites and spots such as Letgo or Facebook Marketplace.
Posting on Letgo
Create an account.
Find the pics or make the pics to advertise.
Post and edit the caption. You can use the same as what Apartment Data ads manager says.
Or different ways to promote a house listing.
Add or delete one detail/letter/symbol in the description constantly for the post to keep posting on the top page results.
Careful with copyrights – your post will be deleted if the post is not done right. Play and be creative with displaying the pictures used with fewer words and this will help the post pass Letgo regulations.
Recruiting New Agents Steps
Go to www.trec.texas.gov

 
Scroll all the way to the bottom and click on "high-value data sets"

 
Then where it says, "Applications for initial license issuance for salespersons and broker" file, click to open it.

 

Once opened, go to all the displayed contacts and double-click to highlight

 every contact to copy on a new excel file

Use the
Blog Ideas:
Apartment Blogs 
Find the right Deal

 

Market search before renting

 

Things to look for when renting

 

List of questions when touring

 

Using a locator

 
Selling houses Blog 
The art of Staging

 

7 reasons to use a realtor to sell your house

 

Do these steps to get more for your house

 

Sell your house without a realtor

 

For sale by owner DYI guide

 

Amazing photos sell better

 
Buying Blog 
What to look for when looking to invest

 

Buying your first home

 

Why use a realtor to find your house

 

Community investigating

 

# to home ownership

 
Start-up Blogs 
Daily to do list for start-ups

 

Best apps for start-ups

 

SEO and why it is important

 

Plan for success

 

Procrastination is the enemy

 

Hack your life why growing your start up (? Ask Ruben what its really meant here)

 

How to start/ Where to start

 

No money start-ups

 
Marketing Blogs 
6 reasons your marketing is not working

 

Define your message through social

 

Content is not going anywhere

 

Email marketing on steroids

 

Tools to save tons of hours on marketing

 

Direct marketing do's and don'ts

 

Break down content marketing

 

Storytelling and why it matters

 
Best apps for entrepreneurs;
Drift, Slack, Uberdrive, 
Apps to use for 2019
Best apps for entrepreneurs in 2018
How to start your own business with no money down
Is it too late to start in a Real Estate career?
More Tips 
Invest in a camera. You have access to all of our in-house photography and videography. Having your owncamera can be more easier and fun to have constant content flow. We can edit the pictures you take as well as part of being with CIH. 
Balance your feelings. When you come in the office and are having a bad day or in a bad mood does not help anyone especially you. Talk it out with us, a small air out session at the beginning can help clear the mind and then drop it and remember the reason why you are doing this.  You will be able to be more productive and the office vibe remains a helpful environment.  
Daily productive actions. This is KEY for your business, also known as Prospecting. Because without prospects your income flow will tumble. Reach 5 new prospects daily and by reach we mean call, message, text, email, ect, which ever way fits the situation best. Engage on your social media 3 times a day for 15 posts a week.  
You deserve more leads. We will work together to gather leads as a company on top what you have built for you self. Using Slack any responses from our social media platforms will show up on slack and whoever is available can pick up the lead and its yours.  
Learn SEO. This is an entire manual in itself so we will have the basics here and in person and over time we can teach you all of it.  
Stay consistent with a title of your brand, story, blog post. Google and many other work the same way. The consistency and constant traffic that builds up naturally from strategic delivery of messages, posts, videos, ads, etc. 

 

Post links to your articles in all platforms like yelp, yellow pages, social media ones, online forums, add a link on all your emails. Always keep working on more ideas to stay top of mind with the search engines. 

 

**** Make a Class for SEO with ruben**** and add the points here or make it reffer it back to th website from here. <– this in it self is an example of SEO building. 

 
Other platforms to sign up for: 
Yelp, hula, yellow pages, forum groups, nextdoor,  
Apps and their use (all social media apps not included): (attach examples!!********) 
Slack: communication tool (classes, general, transaction manager) 
Nextdoor: for local community engagement and LEADS 
Quora: to get articles to share in local area 
Focalmark: for the hashtags you can rank up for 
Videoleap/Photofox/Pixaloop: 2 apps for video editing and pictures 
Over: image and font blend (each editing app has its own unique feature) 
Buffer: to schedule all your social media posts ahead of time. 
Reports+: analytics of your Instagram pages and rankings 
Spark Post: Themed social media postings for your brand 
Asana: schedule tasks, project management, organization  
Drift: notifications from your pages on your slack so that a group can get the same notification and whoever takes action on it the whole team is will know.  
eKey: for your Super Key to open houses when you make showings 
Facebook Ads: linked with your Instagram this is a great tool to target and farm pre-qualified locations (see Location to Farm section, turnover ratios) beginning for just 5 bucks. It helps to do this from time to time because you can also receive all the data and analytics that come with the ad. That information will help see where to target next.  
Fiverr: for pre-made and tailored marketing you can pay for. A well made proffesional clip dedicated to you can go a long way.  
Google Ads: Same as Facebook ads in the way that the analytics can help you see which areas/audience will benefit you more to target.  
Mailchimp: For massive prescheduled emails (like buffer for Instagram). Usually has a 2,000-contact list limit for free. Work the 2000 limit use the analytics.  
**How to use Mailchimp** 
Medium: For more search on articles to share, this are mainly quick articles done by the people.  
My Business: (for google) 
Skillshare: for community courses you may want to take. 
Bumble: networking app 
HAR:  
Don't lose the opportunity to ask while you have a prospect you are speaking with.  If someone requests information about your business, tell the prospect that you would like to share a link with them and need their email to send it to them. In that email send your IABS and get that out of the way. 
Home Buying Process  
Lead Generating to Securing Prospect 
General Prospect > Meet the person > Land the Lead 
Give them the Information of Broker Services and how to get it. 
Get the Client to Sign it. 
Then you have 2 Options 
1) Get an appointment with them. 
2) Send them directly to the lender (elaborate why this is the best option) 
Once pre-approval letter is received do the House search in 2 ways: 
1)Send the client the link to your HAR to do the search themselves. 
2) Do the search yourself through the MLS 
You found a home, now put in an offer, but before send it out me a CMA to see if it will even be worth that much. 
Next, the offer is accepted, so get with the Title Company and Lender by emailing them to strengthen the communication for the transaction.  
Convince the buyer to get the house inspected by a hired licensed Inspector. 
Use this as your negotiating tool. 
Distribution of Funds Form! 
Keep Clients Informed  
Show up to Closing with the Buyer and DONE  
Congratulations! This will become a smoother process for you as you keep growing and improving. 
At any point in this manual if you still have questions, don't hesitate to ask. We are here for you. 
Farming Cycle Illustration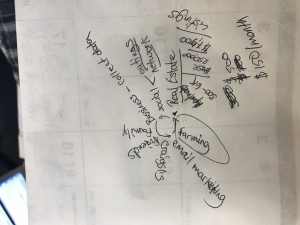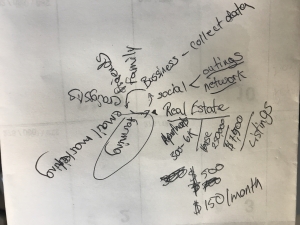 To your growth and success.