All The Steps You Need To Know – And Do – To Sell Your House
Seller's Guide Step 2: ESTABLISH  A PRICE
Your agent will provide a market analysis, which will help you set an asking price.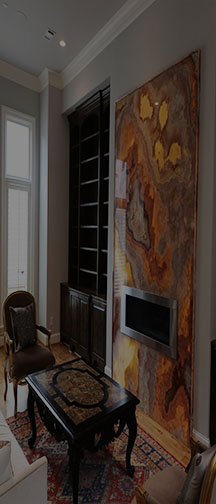 Be strategic with your price. As difficult as it may be, it's important to review the market analysis and consider your home price objectively.
Depending in the time of year and the location of your area, figure out if you are in a buyers or sellers market. With this you can see when he best time to sell will be. If you are felixible in waiting for the best sellers makert time frame, other wise do not worry, homes sell all year round. To gain the nogotiation upper hand, best time frame is when there are more buyers lookinf for homes than there are properties available. This times can also help drive up the prices.
From the national statistics that your realtor can verify for you from the city organizations, the best time to sell is in the beginning stages of summer. For example in 2019, City Insight Houston sold homes in a 3 day window and with a higher asking price raging up to $5,000 more.
The selling time frame varies based on your local real estate market, so verify with your City Insight Houston real estate professional to learn the best time to list your property in the area. Your agent can set up a comparisson of your home for the past years and how the price has ranged in the area for the surround homes. This process is called a Comperative Market Analizys, a City Insight Houston agent can assisit to create this for you at any time.
In the beginning for the process you need to decide if you want to start the process as a For Sale By Owner or if you are going to use a City Insight Houston agent to assist you. Statistically about only 10 percent of onwers succesfully completed the sell of their house without any assistance from an agent. Rest of the percentage either took a long time to sell or eventually turned to agent or broker for help.
Examine the advantages and disadvantages of each option, including the speed with which you must sell, the temperature of your local market and all the complex features of your home that may require trading expertise.
If planning to sell by For Sale By Owner, follow these guide lines:
Allow enough time to prepare your home for registration and market it on multiple channels – that's why real estate agents work full time!
Look for recent comparable sales in your area.
Keep flexible hours for visits or use a padlock.
Listen to the reactions of agents and buyers without taking them personally.
If you plan to use an agent:
Ask for references.
Interview each potential realtor.
Do not be afraid or hesitate to negotiate your contract.
Trust the sales tips of your agent.
Selling offers with City Insight Houston instead: for more control over your sales schedule and less prep work, consider selling through City Insight Houston's offers. You will sell your house as it is with City Insight Houston and choose your closing date, without having to make improvements to your home.
Finding the right listing price for your home can be a challenge, but it's one of the most important factors of a successful sale. Houses that are priced right are more likely to sell quickly. From the selling history in City Insight Houston and statistics from the multiple listing service organizations accross the nation have gathered that majority of the time, houses sell at asking price or higher when an offer is accepted the first week. After the second week in the market that percentage drops and decreases downard from there.
To sell quickly, use all the tools at your disposal to help you showcase your home.
Search Results: Comparable results are also records of recently sold properties and their selling price. It is important that the compositions you use as reference are of the same size and condition as yours, and in a very similar area: the closer it is near you, the better it will be
Hire an appraiser: Having a professional appraisal of your home can cost between $ 300 and $ 700, but it can be a small price to pay if it helps you sell your home quickly and at an appropriate price.
Rely on your agent: your realtor needs to be an expert on real estate values ​​in your area, so it's a great resource to find the right listing price. In addition, they can provide advice on a pricing strategy that will generate the most interest and perhaps even inspire a bidding war.
Get in touch with a
Local Expert

and find the perfect home.
Schedule a no obligation consultation.