All The Steps You Need To Know – And Do – To Sell Your House
Seller's Guide Step 3: PREPARE YOUR HOME & LIST IT FOR SALE
View your home through the eyes of the buyer and ask yourself what you'd expect. Your agent will offer some useful suggestions.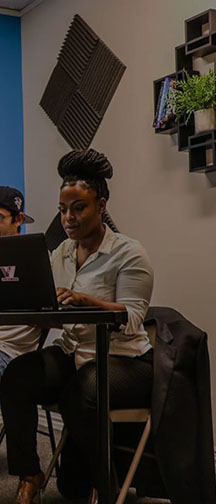 When everything is in place your agent will put your home on the open market. It's critical you make it as easy as possible for potential buyers to view your home.
Have available showings. Potential buyers may ask to see your home on short notice. It's best if you can accommodate these requests, you never want to miss a potential sale.
Preparing your home for sale should also include arranging your furniture, arranging and decorating so as to please as many potential buyers as possible. Seeing a staged house was extremely, very or fairly important for 50% of home buyers in the last 12 months.
Staging your home can take many forms and require different efforts, but here are some key tips:
Declutter, clean and depersonalize: Too much in a room can make your home feel small, cluttered and lacking storage. And having too many personal items, such as family photos, can make it difficult for buyers to imagine living at home.
Select a planning plan that meets your needs: You can choose from several levels of home planning, depending on your budget, schedule, and the value of planning in your area. Some stagings can be done in a traditional way, while other larger staging projects are usually done by a professional.
Drop the belongings of pets and children: Many buyers own pets or parents of young children, but they want to see their own family at home, not yours. Take the time to repair the damage to pets, remove belongings and store children's items such as doors, high chairs and toy stacks.
Once your home is ready for buyers, the next step is to place your ad in front of as many buyers as possible. Here are some tips on how to list a house for sale.
Advertise on multiple channels: today's homebuyers are looking for homes in a variety of ways: 80% of buyers who bought in the last 12 months reported doing an online search and selecting multiple search resources. Seventy-five percent reported consulting their real estate agent and 60% used a sign for sale or open house. Bottom line: the more your ad is present, the more buyers will see it – and the more likely you are to find a buyer!
Invest in professional marketing photos: With the majority of buyers (and their agents) doing an online search, your home's MLS or City Insight Houston ads are the first impression of your home. Professional photos can help you stand out. Make sure the photos are realistic and of high quality. You might even consider making a video tour. City Insight Houston has a photography and videography package included for free for listining with us.
Create a tantalizing sales description: Your ad description should showcase the best features of your home and the amenities that buyers in your area are looking for. If a roof terrace, backyard pool, access to public transit or green spaces nearby are popular with you, be sure to include them. Overall, keep a short description of your ad and avoid confusing real estate jargon.
Schedule tours: you have done all the work on the seller's guide step 3 to make your home ready for buyers. Make sure to arrange as many visits as possible, whether private tours or self-guided tours. And it's not enough to show a clean house. Make sure it is possible to let buyers leave comments. Keep records of visits. If you are selling on your own, consider using a third party to host your visits so that shoppers feel comfortable making their voices heard.
Get in touch with a
Local Expert

and find the perfect home.
Schedule a no obligation consultation.