ALEXAN 5151 Apartments Houston
Contact us to get 2 Months FREE with a 12+ month lease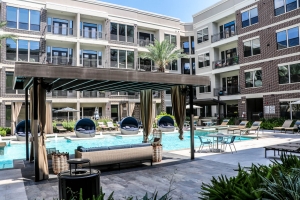 Alexan 5151 is located in the Galleria/Uptown area of Houston. Currently managed by Greystar.
1 bedroom $1,445-2,965 /mo 578-1,292 sf
2 bedroom $2,425-3,240 /mo 1,211-1,741 sf
3 bedroom $4,145 /mo 1,629 sf
(Hablamos Español)
Deposit: 0+
Pet Policy: Cats:Yes Dogs:Yes
Built: 2017 Location: Galleria/ Uptown
Prices & Specials change daily, contact us for availability
Features: Brand New Uptown Construction NOW OPEN
Community Amenities: Elevators, Business center, Perimeter fence, Fitness center, Assigned parking, Electric Car Chargers, Bus stop, Free WiFi Areas, Door to door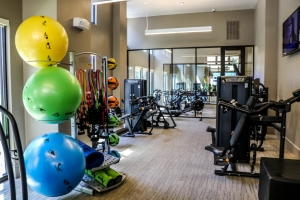 trash pickup, Dog Park, Community parking garage, Dry cleaning service, Outdoor Grills, Club house, 2 Pools, Theater room, School bus stop, Gated entrance, Concierge Services
Unit Amenities: Self cleaning ovens, Walk-in showers, Intrusion alarms, Miniblinds, Non-carpeted flooring, Ceiling fans, Microwaves, Walk-in closets, Garbage disposals, Private patios/balconies, Ice makers, Custom carpet, Premium Appliances, Hi-speed internet, High ceilings, Garden/large tubs, Dishwashers, W/D machines, Cable ready, Wet bars, Frost free refrigerators, Premium Countertops, Custom built-ins
Let's get to work to find you an incredible deal for a place to hang your hat. And, we do this…for free. No that's not a typo. We provide this service for FREE.
Allow Us to Get to Know Your Needs and More!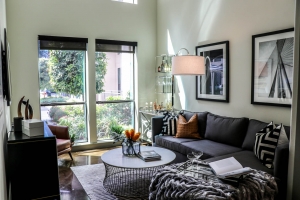 In order to find the best possible place for you, we need some pertinent information to match up your criteria to what is available. Fortunately for you, we are not robots, like many apartment finder apps. We are real human beings, very familiar with the Houston area, and working to find you just what you are looking for in an apartment.
Look at Some Apartments and Locations
Since we shouldn't make the final decision for you, the only thing left for you to do is go look at the available options. Oh, maybe there's one more thing after finding your new home…celebrate!
All for FREE!
It's worth repeating. Our service is FREE! We get paid through the apartment complexes like the Alexan 5151, so there is no cost to you. The only thing we ask is that you put us down as a referral on your rental application. Sound like a fair trade? We think so. Everyone wins…you, the apartment complex, and us!
Trying to find a suitable apartment in Houston can be overwhelming, unless you are doing it daily, like us. The influx of construction has the area evolving in a constant state of change. But, you don't have to worry about that, because we make it a point to be in the loop for each area and what to expect. By letting us help you, you are allowing us to do something we love, our job.
Get in touch with a
Local Expert

and find the perfect home.
Schedule a no obligation consultation.