5 Habits Every Real Estate Agent Should Have

CITY INSIGHT HOUSTON   •   May 10, 2019
Being a successful real estate agent doesn't come easy. However, here are these 5 habits every real estate agent should have to be successful.
1. Actively Prospecting
Prospecting means searching for new business. There is a difference between prospecting and actively prospecting. Successful real estate agents know that you have to constantly be top of mind whether it's through social media, instagram, posting on facebook, at your grocery store or dining at a restaurant. Therefor in order to be successful, you have to live by actively prospecting. Every person you talk to needs to know you're a realtor.
2. Know Your Craft
Successful agents are always keeping up with new trends in addition to what's going on in the market. They stay up to date with the latest interest rates,  buyer programs and new technologies. Anticipate all the answers that your clients will want to know. Because you're a step ahead of the game, your clients will want to use you in the future and refer you to their friends because they trust that you know exactly what you're doing.
3. Build Referral Business
You're not the only one in business. There are other people out there looking to build business relationships.  If you refer business to other businesses, they'll feel inclined to refer back to you and therefor the circle continues.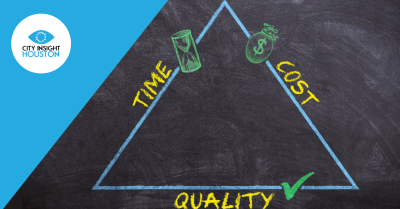 4. Being Efficient
As a realtor, it is your job to handle all aspects of your business and there are only so many hours in a day to do so. In order to produce more business, you have to do your job diligently and efficiently. Be efficient by having a great foundation. You can do this by having most of the tedious tasks automated and delegating non income producing activities by getting a transaction coordinator or an assistant.
5. Invest In Yourself
One of the best habits you can have is investing in yourself because you need to give to yourself before you can give to others. Whether you're developing your brand or learning a new market, taking creative classes, or hiring a mentor, investing in yourself is one of the best return on investments you can have.
Following these 5 habits will ensure that you're constantly growing and constantly building new business.