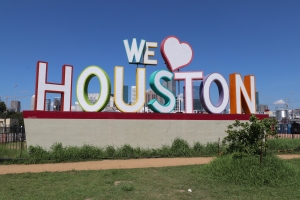 There is a misconception from the outside looking in that Real Estate agents get all the money from their deals which on a common house sell deal the agent receives 6%, that is not true, however. Agents are licensed salespersons who work under a broker. Agents cannot work on their own and they are restricted from being paid a commission directly by consumers, it is illegal. 
Brokers, however, are able to work independently and/or hire real estate agents. All real estate commissions must be paid straight to a broker, then the broker splits the commission with the agents participating in the transaction. And on top of that, there is a broker's fee. Some brokers take that fee into your split, some you have to pay additionally every month, and some is completely free of fees.
Common broker's fee you will see is a high $400 a month. Be careful when the broker's fee is zero, this only translates in not offering any training or tools to help you succeed. We will go over all the differences on the broker's fee and is it worth it.
Real estate commissions are often shared among many people. In a typical real estate transaction, the commission might be split four ways: 
Listing agent – the agent who took the listing from a seller

 

Listing broker – the broker for whom the listing agent works

 

Buyer's agent – the agent who represents the buyer

 

Buyer's agent's broker – the broker for whom the buyer's agent works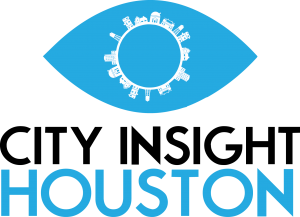 As an example, let's pretend an agent takes a listing on a $300,000 house at a 6% commission rate.  
The house sells for the asking price and the listing broker and the buyer's agent's broker each get half of the commission which is $

9

,000 each (

(

$

3

00,000 sales price x 0.06 commission

)

 ÷ 2). 

 

The brokers then split the commissions with the agents. A common commission split gives 60% to the agent and 40% to the broker, but the split could be 50/50, 60/40, 70/30, or whatever ratio the agent and broker have agreed upon. 

Here at City Insight Houston, you start at 80/20, then six months later at 85/15.

 

In 

an

 

80

/

2

0 split commission, each agent in our example would receive $

7,2

00 ($

9

,000 X 0.

8

) 

or $5,400 on a common 60/40 split. 

 

E

ach broker would keep $

1

,

8

00 ($

9

,000 X 0.

2

). The final commission breakdown would be:

 
Listing agent – $

7

,

2

00

 

Listing broker – $

1,8

00

 

Buyer's agent – $

7,2

00

 

Buyer's agent's broker – $

1

,

8

00

 
You as an agent did all the work and here at City Insight Houston, we believe you should get your fair split. With the full hands-on training, including in house photography, videography, and one on one free field mentoring, we offer all of that at a low broker's fee.  
Unlike the common high broker's fee rate and commission split that most firms offer, the results would have been this: 
Listing agent – $

5,400

 

Listing broker – $

3,600

 

Buyer's agent – $

5,400

 

Buyer's agent's broker – $

3,6

00

 
a $2,000 difference that could have been yours, and on top of that the high broker's fee rate every month! 
So now you see what we offer and why we do what we do. Think of the broker's fee and is worth it? Analyze the numbers when choosing the right brokerage for your future.  
We hope you find this useful and that the tips we provided bring you as much success as we have had when it comes to seeing if a brokerage is right for you. Think we missed something? Please let us know your thoughts or any other tips we might have missed in the comments. Above all, to your growth and success.
The Team at City Insight Houston.
Calendar
July 2020
M
T
W
T
F
S
S
1
2
3
4
5
6
7
8
9
10
11
12
13
14
15
16
17
18
19
20
21
22
23
24
25
26
27
28
29
30
31
Get in touch with a
Local Expert

and find the perfect home.
Schedule a no obligation consultation.