Get Used To Hearing No
This is not to discourage you. This is the reality when it comes to any sales job. There are tactics you can use to navigate around the word "no" and how to handle rejection. With my own experiences in mind and after watching many other agents handle the word "no," I can point out 3 major mistakes Real Estate Agents make when they hear the word "no". In this blog post, I will list the major mistakes and how they should be handled.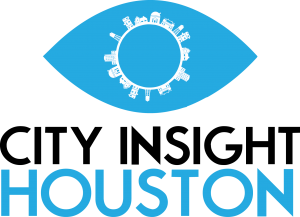 You're the Expert
Thats right! When you hear the word "no" on a prospecting call, many agent's first instinct is to thank the other person for their time and hang up the phone. MISTAKE! The best thing you can do is ask, "why not?" Try and figure out how or why they got to that point.
Hearing the word "no" can be very discouraging but it doesn't have to be. Remember that it is not personal so respond with a question and see if you can get a deeper sense of their objections.
In this case, we are talking about speaking to a for sale by owner or FSBO or an expired listing. If you don't know what those are then I suggest reading Real Estate Prospecting tips.
Feeling Frustration
Like I mentioned before, you can't take rejection personally. Let's say you did respond with a question and you're handling all of their objections but yet you can't get through to them. One of the biggest MISTAKES I've seen is agents getting upset at the person saying no.
Every phone call is a potential opportunity, and every person you speak to most likely has connections themselves. Always remind them that even though they don't need you in the present, it doesn't mean they wont need you in the future. Go as far as asking them if they know of someone that is looking for your services from now until the next 6 months. Don't miss out on an opportunity because of frustration.
Here is a personal experience:
I cold-called an FSBO and got an appointment to see their home. I showed the home owners my Listing Presentation and the they loved it. For the next 30 minutes they picked my brain and walked me all over their house asking me questions like "what would you fix and what not to fix". I did my absolute best to be honest and straight forward with them and gave them great advice. I didn't get the signature right then and there because they did not want to commit at the time. After following up the next day, they finally agreed to let me sell their house. I went above and beyond to market their home. After about a week of it being listed, the owner called to tell me his job was no longer relocating him, so there was no need to sell his house. My emotions overcame me. I was livid! I kept thinking about how they were probably just using me to see what they could get. I then came to the realization that I had a contract! I knew I could keep the property withdrawn which meant that if they decided to sell the home within the next 6 months without me, they wouldn't legally be able to. After some back and forth with myself, I quickly regained my senses and had empathy for what they were going through. I decided the right thing to do was not to be angry and spiteful. In this business, we need to pick ourselves up and move on to the next opportunity.
Sure enough, a whole year later, I get a call from that same home owner asking if I would help them sell their house. Not only were they selling this time around, they were also buying. Now I had two deals in one. If I had acted on my frustration and lost my cool, I would never have gotten that deal.
Giving Up
I mention getting discouraged on here a few times because it happens to the best of us and especially new agents. I believe in the law of averages. Ultimately, this is a numbers game so for every 100 "no's" you will get one "yes".  Also as you're getting these 99 rejections, you will start to get more comfortable and improve on your conversion rate. This means getting more "yes's"! Here is how to improve on that:
Know your value proposition. Just knowing that you really can help a seller will give you a confidence boost that radiates and that confidence helps you with customers.
Speak directly to their problems. Sellers all have issues in common; commission amount, home value, getting bombarded by other realtors trying to get their business, etc. Speaking to their problems will form a connection because you understand their concerns and will use your expertise to do what it takes to help them.
If you have more chances at bat, you have more chances at hitting a homerun. Keeping that momentum will lead to a snowball effect to the point that hearing "no" almost means nothing. On to the next!
Calendar
June 2021
M
T
W
T
F
S
S
1
2
3
4
5
6
7
8
9
10
11
12
13
14
15
16
17
18
19
20
21
22
23
24
25
26
27
28
29
30