All The Steps You Need To Know – And Do – To Sell Your House
Seller's Guide Step 6: CLOSING
This is the transfer of funds and ownership. Depending on when the buyer moves into the home you will need to be all packed up and ready to move.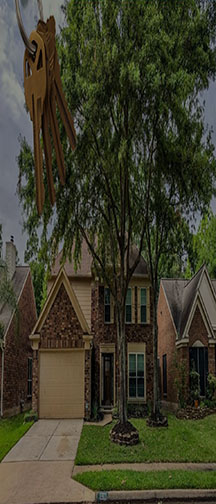 When it comes time to close on the home, you as the seller are responsible for some legal documents and processes.
Open escrow account: A blocked account is the place where the funds related to the parties are kept during the transaction and managed by a third party. If you work with a real estate agent, they often open an escrow account for you. If you sell yourself, you will probably need to find an escrow service to use.
Perform repairs and obtain certifications: If you are required to complete repairs as a condition of your negotiations after the inspection, it is your responsibility to complete these tasks before closing. In addition, if buyers have requested (and accepted) specific inspections or certifications, such as a sewer inspection or roof condition certification, you must also complete them.
Submit property information: In most states, as a seller, you are required to disclose any known defect or problem that may affect the value or security of the home; this is called a property disclosure. These must be documented in writing before closing, and the specific rules and procedures vary depending on where you live.
Examine the expected closing costs: selling a house can be expensive. Check your estimated closing costs before closing day to prepare for the charges you will see. Closing fees for sellers can reach 8 to 10% of the selling price of the house. This amount consists of your agent's commission, the buyer's agent's commission (which is usually paid by the seller), as well as taxes and fees. However, assuming you have equity in the house you sell, these costs will be directly related to the profits you will receive at closing.
Signature of documents: One of the last steps is your closing meeting, where you will sign all the legal documents related to the sale of your property. Depending on the state in which you reside, you can sign at the same appointment as your buyer or do it separately.
Key Delivery: The keys are returned to the buyer once you have left the premises and in accordance with your contract with the buyer. If the buyer takes possession immediately, you can hand over the keys at the closing appointment. Or, depending on the terms of your contract, it could be much later.
Locked In: This last step is handled by the escrow agent who was selected by you or your agent when you first received your buyer's money. After closing, they will transfer the house deed to the new owner (or their lender), repay the balance of your mortgage loan, pay all closing costs and ensure that you receive your profits.
Congratulations, you have now succesfully sold your house.  Use your porfits as you wish. You can use those profits to buy another house or investment home. A City Insight Houston agent can guide you through the buyers process with your best benefits in mind.
Thank you for looking at our guide, we hope it was useful to you and have gained more knowledge of the selleing process. If there is anything you would have liked to see in the seller's guide step 6 process that we should add please let us know. We are here for you and focused on building great relationships.
To your growth and success,
The Team at City Insight Houston
Get in touch with a
Local Expert

and find the perfect home.
Schedule a no obligation consultation.